HOUSECUT CERTIFIED
Fresh Product cut-to-order
DIRECT IMPORTER
Sourcing from around the world
SUSTAINABLE SEAFOOD
many eco-friendly choices
OCEANPRIME
A New Wave of Quality
WYSE BAY
Artisanal Seafood
PLATINUM CAVIAR
QUALITY FISH EGGS
Better seafood for all your needs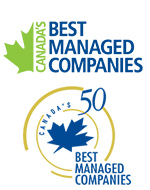 As a leading seafood supplier and seafood distributor in Canada, we search the world to bring the best fish and seafood products to our customers. We buy direct from the source in order to control all aspects of our fresh fish and seafood and frozen fish and seafood products. Quality, Variety and Reliability is what we bring to your seafood program. Our inbound and outbound logistics are unparalled in the industry.
Whether you are looking for something for your seafood counter or adding more to your menu, we will have what you need. Home of the Housecut Certified program, where quality is above all else.
We pride ourselves in sourcing sustainable seafood whenever possible. We have a fresh catch mission in which all of our seafood products must reach the high quality food standards we have established. We are the source for all your seafood needs.




A FRESH CATCH | 2015.11.22
Fresh, Ocean Wise PEI Salmon Fillets
Live West Mersea Rock Oysters
Fresh YASA Sturgeon Caviar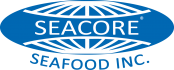 A Family Business since 1987 | 2015.11.08
The same 3 owners still own it today!
---
View All News




---
81 Aviva Park Drive
Vaughan, ON
Canada L4L 9C1
Phone: 905-856-6222
Toll Free: 1-800-563-6222

---
---