Company Profile
---
Seacore Seafood Inc. was established in 1987 in a 7,000 sq. ft. facility. The company has grown since its early days and is now located in a 75,000 sq. ft. state of the art facility to service its present clientele and to facilitate the growth of its other companies: OceanPrime, Fisherman's Depot and Seafood Depot.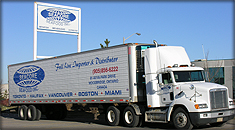 Seacore Seafood is a wholesaler of quality fresh and frozen seafood products. The wide variety of products consist of crab legs from Alaska to barramundi from Australia to salmon from Ireland. Seacore Seafood's products are imported from all over the world. The company purchases direct from the seafood source and sustainably whenever possible in order to maintain control over the quality and freshness of our product. Quality products and excellent service combined with the most competitive pricing have resulted in Seacore Seafood being a leader in the seafood industry in Canada.

From our base in the Toronto suburb of Vaughan, Ontario, Seacore Seafood's refrigerated fleet of trucks delivers to hotels, restaurants, banquet halls, golf clubs, grocery stores and fish markets throughout the Southern Ontario region. If you are outside of our delivery area, we can make the necessary arrangements to get our products to you. Our goal is 100% complete customer satisfaction and Seacore makes every effort to ensure that deliveries are made on time and each customer gets what they ordered.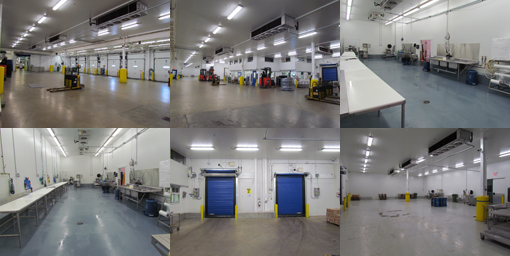 Seacore Seafood has an extensive network of inward and outward logistics that allow us to buy directly from the source. Whether it's our own trailer trucks picking up seafood in New England and Florida or flights arriving in from British Columbia, Philippines, and Europe or shipments from Asia and South America, Seacore has the established connections and relationships to get a full variety of fish and seafood from anywhere in the world.
Seacore Seafood prides itself in its quality, variety, and service that have enabled the company to become the number one destination for everyone's seafood needs.