Delivery Area
---
Southern Ontario
Our own refrigerated fleet of trucks deliver to the following areas:

*Click on INTERACTIVE MAP to see specific areas & days of the week*
* Call in by 11pm and we deliver next day to you in the Greater Toronto Area.
* Pick Up Orders at Seacore: 7am to 5pm Monday to Friday & 7am to 12pm Saturday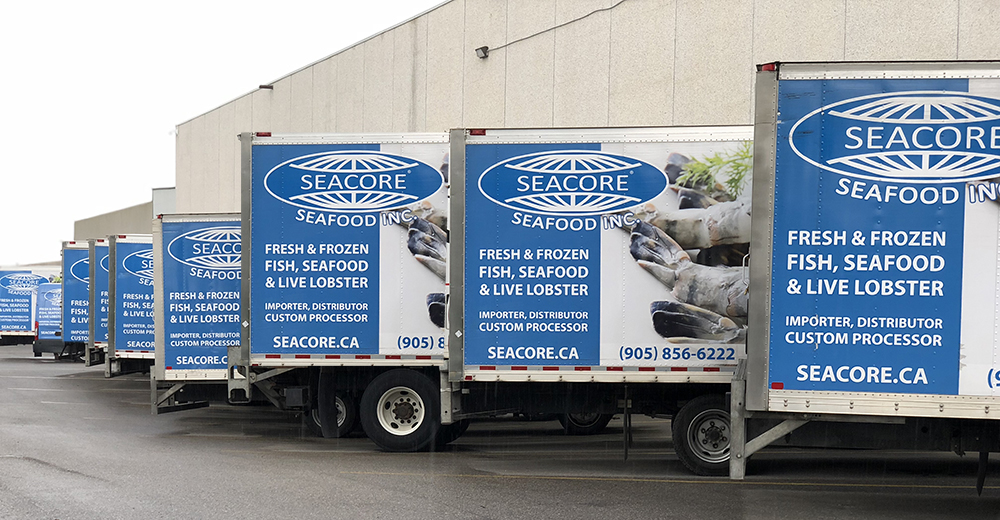 If you are outside of these areas, we will make the necessary arrangements to deliver the product to you. We have many customers all over Canada that buy on a regular basis from Vancouver to Edmonton to Calgary to Winnipeg to Montreal to Halifax. Contact us for details.
Deliveries are free with our own trucks as long as they meet the minimum order or else a freight charge may apply. Please contact us for details.
Across Canada & U.S.A. via Transport Company or Airline:

For deliveries outside these regions in Ontario and across Canada and the United States, we use a refrigerated transport company or airline. Please contact us and we will be glad to make any necessary arrangements for you.


U.S.A. Freight via Our Own Trucks:

In addition, we do freight to and from the eastern coastline of the United States on a weekly basis. Specifically, we go to the cities of Detroit - Michigan, Boston - Massachusetts and Miami - Florida but can make any necessary arrangements you would want. Please contact us for further details.