In the Community
---
Seacore Seafood is proud to give back to our community. We are constantly trying to help out others whenever possible through personal deeds or charitable contributions.
We have actively supported the following charities and non-profit organizations in the past and present and will continue to do our charitable part in the future:
Contributions to Charity
Association of Italian Chefs
Bleecker/Wellesley Activity Network
Brandon's Eye Research Fund
Canadian Film Centre
Chef's Challenge - Mount Sinai Hospital
Children's Aid Foundation
Crohn's & Colitis Foundation
Festa in Piazza
Fondation Tel-juenes
Galleria Market Place
Georgian College
Grand River Hospital Foundation
Heart & Stroke Foundation
Holy Cross Catholic Academy
Kids Help Phone
Knights of Columbus Council 9850 Bracebridge
Lorna Jackson Public School
Marine Stewardship Council
Markham Stouffville Hospital
Mater Dei
Montreal Children's Hospitlal
Ocean Wise - Organization & Chowder Chowdown
Ontario Basketball Provincial Team
Ontario Track 3 Ski Association
Oxfam Canada
Parkinsons Society
Parkinson Superwalk
Pasta Fest -Trillium Health Centre
Peel Crime Stoppers
Pier 21 Festa
Princess Margaret Hospital Foundation
Reachout Youth Committee of Mississauga
Ride for Heart
Ronald Mcdonald House
Rosa's Learn Centre
Rotary Club
Safehaven
SeaChoice
Second Harvest
SickKids Foundation
Sleeping Children Around the World
Smiles of Innocence Memorial Charity
St. Catherines General Hospital
St. Clare of Assisi Parish
St. Dominic's Catholic School
St. Margeret Mary Church
St. Martha Catholic School
St. Padre Pio Prayer Group
Sunnybrook Foundation
Teopoli Summer Experience
Terry Fox Charity
The Grocery Foundation
Toronto Taste - Second Harvest
Toronto Wildlife Centre
Total Hockey
United Way of South Niagara
Victim Services of Peel
Villa Leonardo Gambini

Whole Planet Foundation
Sponsoring a Local Team
Seacore Sharks - local Vaughan team
Vaughan Rangers Hockey Midget Junior AA
Vaughan Vikings Baseball
Mississauga Braves Hockey Midget Junior AA
Etobicoke Youth Soccer Club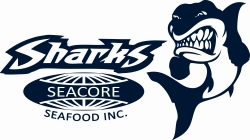 We even donate some seafood to the crocodiles at the local reptile zoo Reptilia!

Accessibility for Customers with Disability

At Seacore, we are committed to ensuring that we provide a safe, welcoming, barrier – free and accessible environment for our customers, prospects, suppliers, job applicants, visitors, and other stakeholder(s) who enter onto our premises, do business with us, access our website or communicate with us. This applies in relation to employment with our Company, and with respect to areas such as customer service, the built environment, information and communication and transportation.

• Our premises have automatic doors, level access to the entrance and accessible facilities
• Our parking lot has spaces reserved for people with disabilities
• Aisles are clutter – free
• Our employees are comfortable and trained to serving customers with disabilities
• We can provide our service in different ways – we simply ask our customers how we may help them.

Customers who wish to provide feedback regarding this policy can be directed to:

By mail: Seacore Seafood Inc. 81 Aviva Park Dr. Woodbridge, ON L4L 9C1
Or electronically: Completing the online contact form.
By telephone: 905-856-6222, 1-800-563-6222 or by fax: 905-856-3313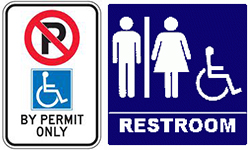 <script>(function(d){var s = d.createElement("script");s.setAttribute("data-account", "sBt4WI2HjW");s.setAttribute("src", "https://cdn.userway.org/widget.js");(d.body || d.head).appendChild(s);})(document)</script><noscript>Please ensure Javascript is enabled for purposes of <a href="https://userway.org">website accessibility</a></noscript>