Our Companies and Brands
---
Seacore Seafood has an excellent list of companies and brands that are dedicated to be 'The Source For All Your Seafood Needs'

---
OceanPrime®
OceanPrime was established in 2003 in order to meet the demand of Seacore's customers for a brand of high quality fish and seafood products. Therefore, in launching the OceanPrime brand, Seacore made sure that quality was the driving force behind this registered brand name. OceanPrime specializes in domestic and imported frozen fish and seafood from all around the world. It is a product line that adds value to any seafood program from retail to foodservice. This is the reason why today OceanPrime is a leading seafood brand in Canada and is now available in the finest retailers and foodservice institutes from coast to coast.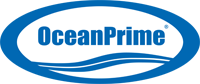 ---
OceanPrime® Market
OceanPrime® Market was launched in 2012, as a value added seafood product line. By listening to our customers' demands along with the trend in the market place, OceanPrimeR Market offers some excellent & unique recipes to our customers. All products are made in house and are ready-to-cook and are available fresh or frozen. Our fresh, never frozen, value added line though is what stands out as now any retailer can offer their customers something tasty & unique to take home. In addition, we can even customize your very own specific recipe and save you money in doing so. A fresh, high quality seafood program with the twist of non-seafood ingredients is what makes OceanPrime Market a tasteful delight. With OceanPrime Market, "We Hook It, You Cook It".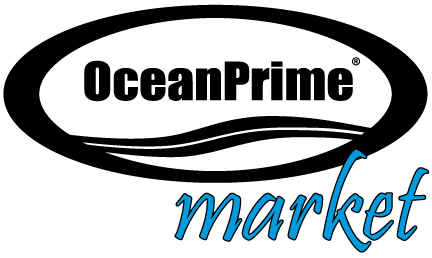 ---
Fisherman's Depot
Fisherman's Depot was established in 1997 to service the retail and wholesale seafood distributor market. With its experienced buyers, Fisherman's Depot sources products all along the eastern coast of North and South America. By having its own dedicated trucks picking up product 'right off the boat' at ports along the eastern seaboard every week, Fisherman's Depot has been able to have a strict control over the freshness and quality of its products. Through Fisherman's Depot, Seacore was able to create a very extensive network of logistics in order to provide the best fish and seafood products to our customers. 'Sourcing from coast to coast'.

---
Seafood Depot®
Seafood Depot® was established in 1997 as a separate retail company. However, the roots of Seacore Seafood are in the retail industry and go way back to a small fish market located in downtown Toronto in the 1970's. It was from a retail store that Seacore eventually became the company it is today. By continuing to operate Seafood Depot, Seacore has been able to become the leading seafood supplier to other retail stores since it provides us with the expertise and know how to better service all retail institutions. Through Seafood Depot, Seacore understands what the final end user is demanding and therefore giving us the knowledge to supply the appropriate products and service in a timely manner.
---
a Fresh Catch®
a Fresh Catch® since 1987 was established as a slogan and brand to empahsize the philosophy and corporate culture of high quality products that Seacore sells all the time. Quality above all else is the single most important factor in our product & services. All product and service aspects from product quality to 100% Net Weight to refrigerated trucks and warehouse are all encompassed by our 'a Fresh Catch' approach.

---
Housecut Certified®
Our Housecut Certified® products are all about quality that is certified by third parties. We make every level of the process have the utmost quality resulting in a premium product at no extra cost to our customers. Only the freshest, largest fish and seafood is used that is quality inspected and assured. All the products are processed in cold temperature, refrigerated rooms so the product never sees warm temperatures. All the products comply to Canada's federally registered QMP program as well as internationally recognized HACCP & GFSI programs making full traceability a must. All the products are cut-to-order making the absolute best centre of the plate appeal and mouth-watering seafood displays.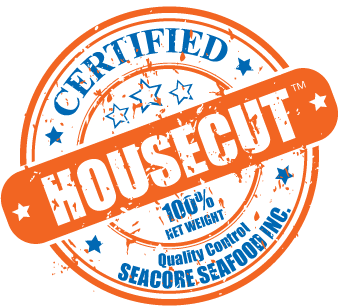 ---
Wyse Bay®
For Wyse Bay, Seacore only sources the best of the best when it comes to seafood. For any of our seafood products to carry our Wyse Bay distinction, it must not only pass but exceed our very rigorous quality controls. Through years of working with the same fishermen and farmers, Wyse Bay was able to craft and design a cold chain process that yields premium seafood. From Sea to Table, Every Aspect of Our Cold Chain Process is Designed to Elevate the Freshness and Quality of Our Artisanal Seafood.



Wyse Bay Artisanal Seafood Brochure
---
Pier 87 Fish Market & Grill®
Recognizing the need for a Quality Quick Service Restaurant focused on Seafood and only Seafood in the Greater Toronto Area, Seacore partnered with some culinary experts and established Pier 87 Fish Market & Grill in 2018. A modern take on a European influenced seafood restaurant, Pier 87 looks to continue to make seafood a priority in all consumers' minds. Quality Seafood Made Simple.

---
Seafood Online
Seafood Online was established in 2009 by Seacore as a direct to consumer brand that ships quality fish and seafood all across Canada. Being very strict on its quality, seafoodonline.ca will only ship product that meets or exceeds our high standards. Canada's Online Seafood Store!

---
Platinum Caviar
Platinum Caviar is our own brand of high quality caviar that we source from across Canada and around the globe in order to meet the strict standards of our customers. We offer fresh sturgeon caviar, along with a wide variety of other caviars from salmon to tuna roe to local whitefish. Quality Fish Eggs is what Platinum Caviar is all about.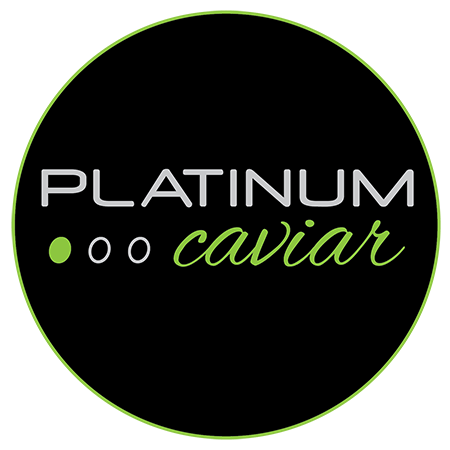 ---