Quality and Food Safety
---
Seacore Seafood Inc. has a continuous commitment to provide the highest quality and safest food products to all of our customers.

All of Seacore's products meet or exceed all of the specifications defined by the Canadian Food Inspection Agency. As a result, all of the products and processes used by Seacore are subject to the inspection and the approval of the CFIA. Seacore operates out of a CFIA Federally Registered plant. Seacore is 3rd party Certified in BRC a GFSI recognized vertification.

Each stage of our food process is designed to eliminate and reduce any food safety hazards and concerns that may exist.

Our goal at Seacore Seafood is to produce and distribute products that not only meet customer's specifications, but exceed their expectations by conforming to Good Manufacturing Practices.


QMP/HACCP & Food Safety Commitment

At Seacore Seafood Inc., we are committed to implementing our Quality Management Program and to following the principles of Hazard Analysis Critical Control Points. By having our pre-requisite program in place, we are able to identify any hazards, to determine the Critical Control Points, to establish critical limits, to monitor the critical limits, to control any deviations, to employ complete record keeping and to have a verification system in place.

By adhering to our QMP plan and to the HACCP principles, implementing them into action, and maintaining the highest food safety standards, we are proud to operate a company that is part of the safe food distributing and processing industry.
"Quality above all else is the Seacore Difference"
QMP No. 1774 / FDA No.17356011062
---
Click here for the Canadian Food Inspection Agency - CFIA
---
Click here for a video of CFIA Inspector Peter DeSouza within our Federally Registered Facility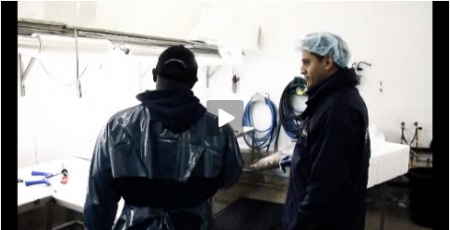 ---
Canadian Food Inspection Agency Updates & Recalls: