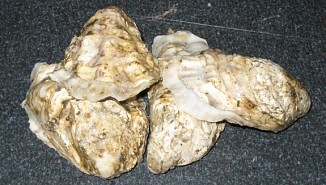 Caribou Oysters
Crassostrea virginica

Characteristics
3 - 3.5 inches in size 100ct
3.5-4.5 inches in size 60 ct
Choice oyster
100 count or 60 count per case
Farm-raised
Harvested in P.E.I.
Fresh
Product of Canada
A Choice Oyster with a moderatley briny flavour with a hint of a vegetable finish.
This item is Ocean Wise approved.
---
OceanPrime Sustainable Seafood info:


> Best Choice
> Land-based Farms
> Canada
> Sustainable Seafood Item No. to Order
100 ct: 516325
60 ct: 516685
Click here for official SeaChoice assessment information
---





* Available weather permitting