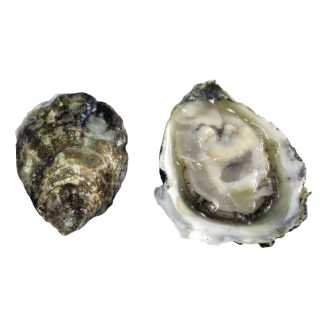 Olympia Oysters
Ostrea lurida
Characteristics
1-1.5 inches in size
Choice oyster
60 count per case
Harvested in Washington
Live
Product of U.S.A.

Ocean Wise Recommended
The only oyster native to the North America Pacific: BC to California. Very rare with only a couple of growers.
Taste profile - ocean sea salt, light sweet cream, fresh cut grass, driftwood, light copper, dry tannic finish. Most complex taste profile of all oysters, recommend/best without sauce or lemon.





* Available weather permitting