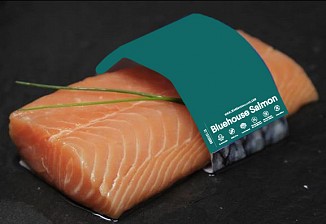 Bluehouse Salmon
Salmo salar
Characteristics
Atlantic Salmon that is land raised
Salmon farmed on a land based farms in Denmark and soon USA from Atlatnic Sapphire
Farm raised All Natural Chemical free, Antibiotic Free, Hormone Free, Pesticides Free
Cleaned for PCBs, mercury and microplastics
Available as whole, butterfly, steaks, portions or fillet
Fresh
Product of USA or Denmark
Ocean Wise Recommended
Click here for Q&A or Visit www.atlanticsapphire.com for more information.
Seacore is proud to be the exclusive distributor of Bluehouse Salmon from Atlantic Sapphire in Ontario. This land-based farmed salmon is Ocean Wise Recommended. In addition to that, it truly has one of the cleanest, mildest taste of any Salmon we've ever tried. Its unique farm yields a very high end and premium product. Currently being farm raised in Denmark, Atlantic Sapphire is currently building the largest land-based Salmon Farm in the world in Miami, Florida. Set to open up in 2020, it will be an industry game changer and be able to provide land based salmon to the masses in the North American market. The Bluehouse Salmon is slightly more than the traditional Atlantic Salmon, but once you taste it, read all the great facts about it, you'll see it is truly a bargain for what you receive and helps our future generations to come.

Bluehosue Salmon facts:
Delicious – mild flavor, delicate texture, very versatile for cooking
Healthy – rich in proteins, heart healthy omega-3s, minerals and vitamins
All Natural – free of antibiotics, hormones, pesticides and synthetic pigment; cleaned for PCBs, mercury and microplastics, GMO free
Sustainable – lower carbon footprint and sustainable feed
Eco-Friendly – reduces impact on wild species and the environment
Green Rated – Atlantic Sapphire salmon is rated BEST CHOICE by the Monterey Bay Aquarium's Seafood Watch, SeaChoice and OceanWise Recommended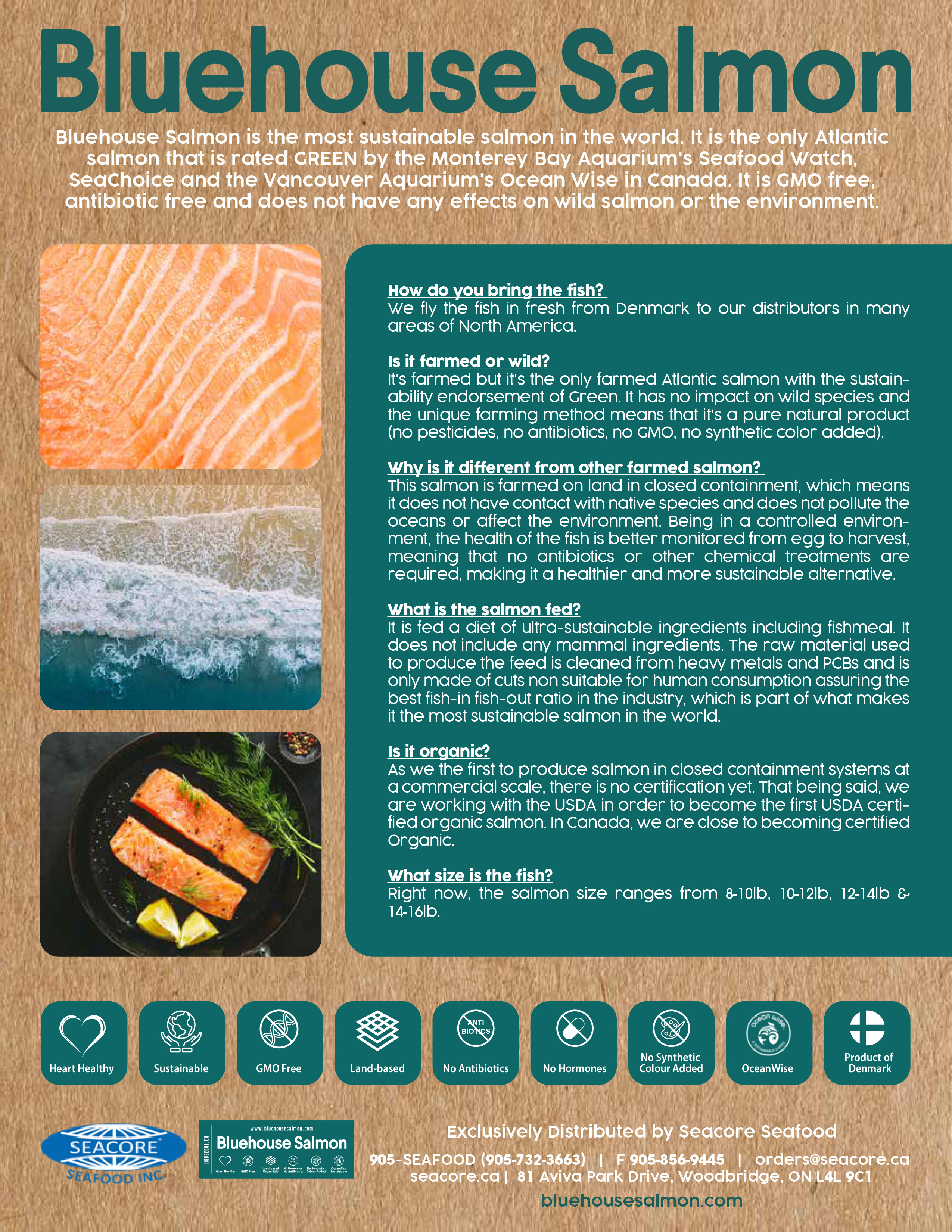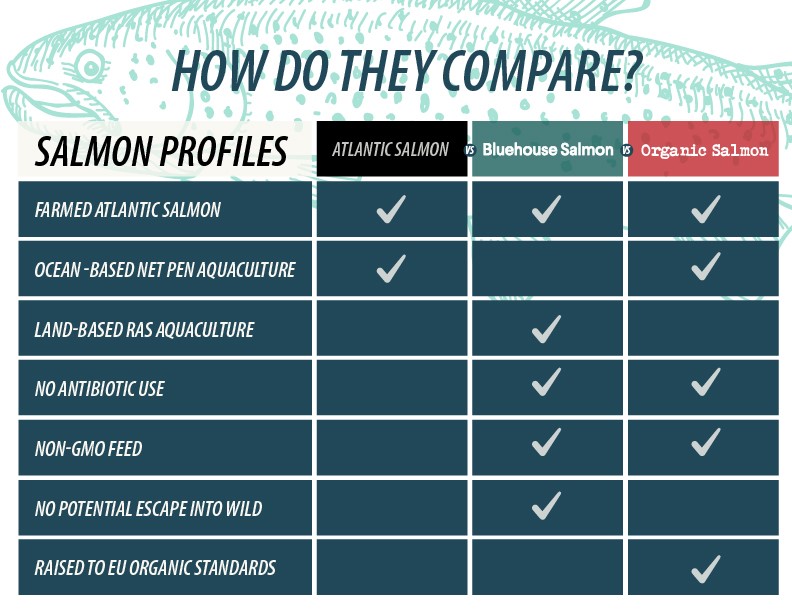 Denmark Farm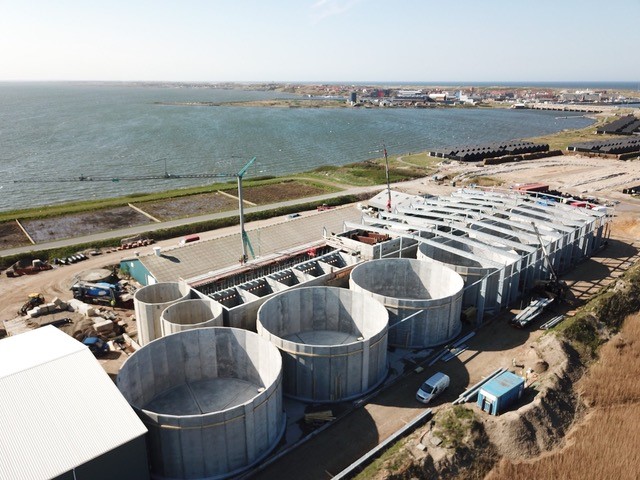 Miami Farm - Opens 2020 World's Largest Land-based Farm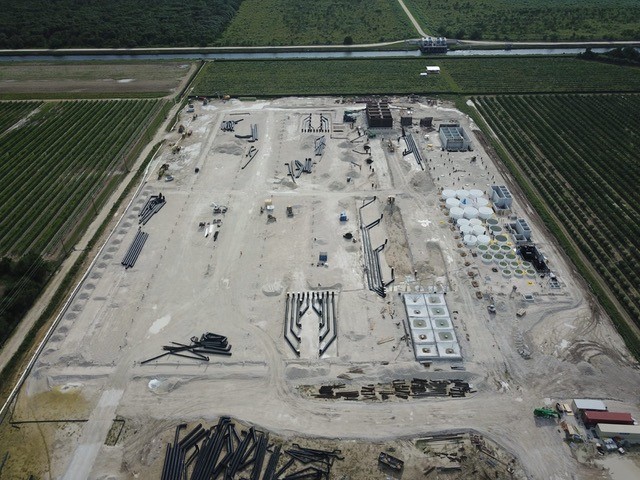 Bluehouse Salmon Product Information
Bluehouse Salmon Farm Information